Recirculating Natural Fibres
A passion for thrifting, reusing and repurposing merged with a love for natural fibres and Eutierria Arts was born. Our focus lies in bringing previously loved, unwanted and damaged natural fibres back to life and together in one space to make welcoming natural fibres into your life easy and affordable. 
Eutierria
A positive feeling of oneness with the earth and its life forces where the boundaries between self and the rest of nature are obliterated and a deep sense of peace and connectedness pervades consciousness
Meet Chelsea
Hi, I'm Chelsea, creator behind Eutierria Arts; a collection of handmade creative offerings and previously loved natural fibre clothing offered with the intention of softening the divide between humans and the more-than-human world. The motivating force behind my work arises from a desire to deepen my connection to nature and in turn live a more balanced and beautiful life while inspiring others to do the same. I believe that every aspect of our lives should reflect our kinship with the natural world and I consider nurturing this relationship by incorporating natural fibres into our home and our wardrobes to be especially impactful. Each of my creative offerings is crafted intentionally to effectuate not only comfort and enjoyment but also a profound experience of oneness with nature. My hope is that your relationship with natural fibres will be transformed to encompass connection, appreciation and love for nature and oneself.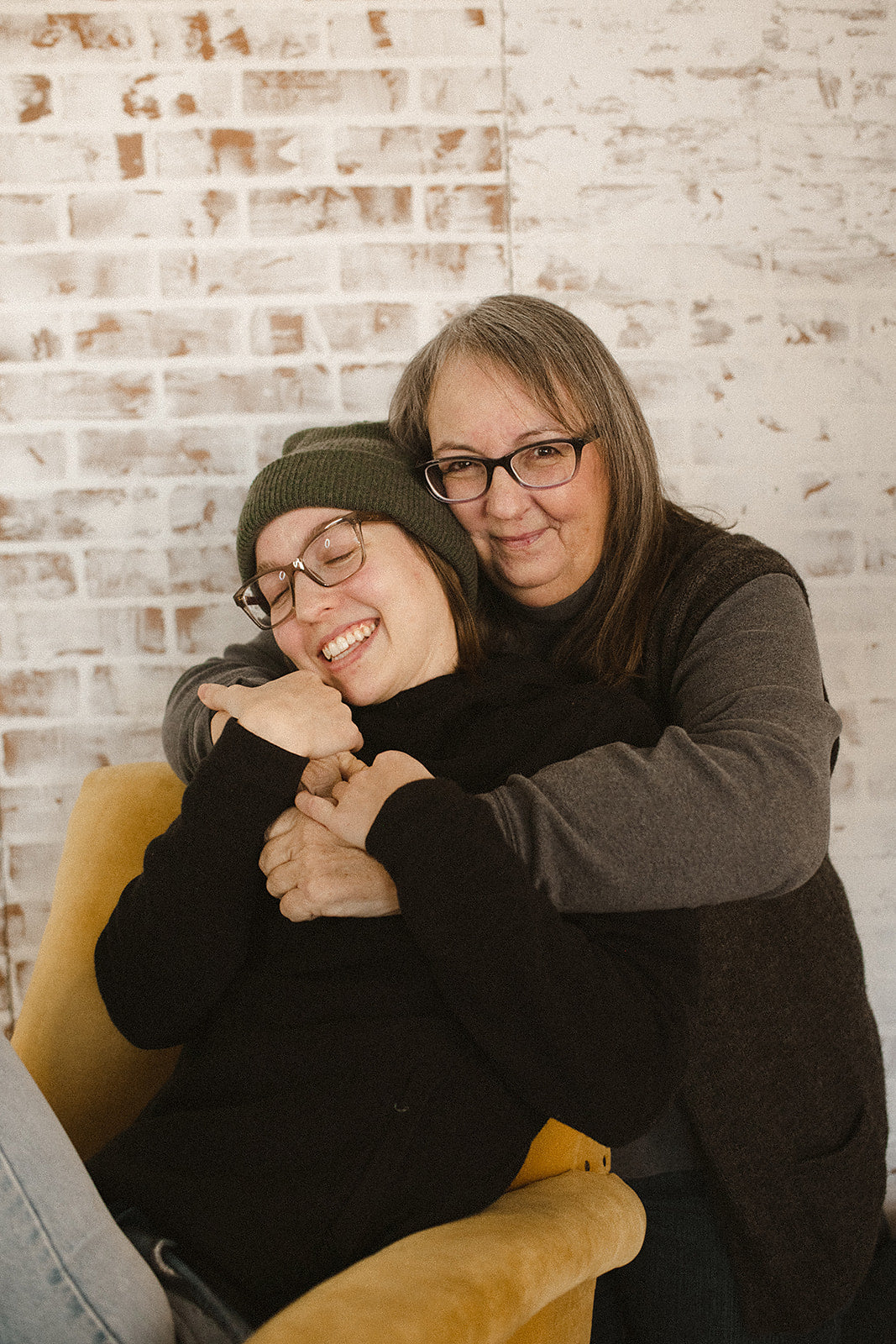 Meet The Team
Meet Chelsea's mom, Dawn. Together they are Eutierria Arts. Dawn is behind the scenes knitting, mending, thrifting, brainstorming new ideas and always supporting Chelsea in her vision for the future of Eutierria Arts.
Follow us on Instagram to view video try-ons of all women's items